Time and circumstances can affect our trinkets terribly, and it can be very disheartening to see your favorite piece of jewelry broken or damaged. Regardless of whether your necklace's gold chain broke or a ring's precious gemstone fell off, the first thing to do is remain calm. Here's what you can do if your jewelry is damaged.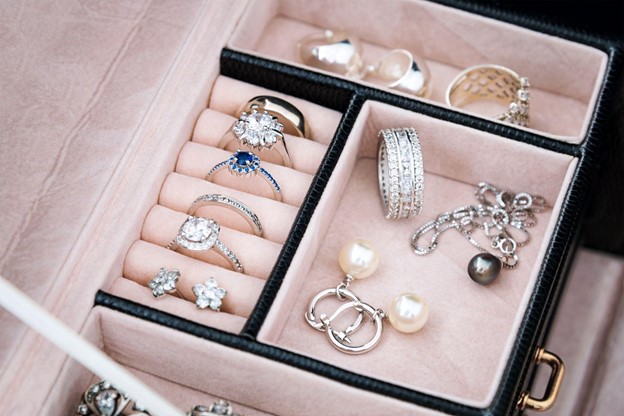 Step 1: Gauge the Extent of the Damage
Try and figure out how bad the damage is. While a broken link or two can be repaired easily, a bruised gemstone is usually more challenging to replace. You will be able to decide on the next course of action by understanding the extent to which your jewelry has been spoiled.
Step 2: Find a Reputable Seller
If the jewelry is damaged beyond repair, consider taking it to a reputable seller—one who understands the form and function of jewelry well. It's best to reach out to them in person or by calling them rather than connecting with them via a third-party vendor.
You can look for a seller online or ask your loved ones for references. The seller will give you accurate information on whether your piece can be repaired or not.
From here, you have two choices: you can sell your jewelry or repair it.
Step 3: Sell It
Precious gemstones, like diamonds, rubies, gold, and silver, boast great value. So you may get a good return for your broken jewelry. Sellers usually sell the gems and metals separately. This way, your broken or damaged jewelry doesn't end up being a complete loss.
OR, Step 3: Send It for Repair
Repairs may not be the most cost-effective option if the damage level is high. So it's vital to ensure that the person repairing your jewelry is reliable.
If neither of these options works, you might have to let it go or repurpose it.
Step 4: Repurpose It
If the piece of jewelry is very special to you, it can be gut-wrenching to let it go. In this case, you have the option to repurpose it. There are ways to turn the gemstone from your broken necklace into a ring or transform the broken chains of your favorite necklace into shoulder-grazing earrings. This way, you are essentially refashioning the jewelry while retaining its sentimental value, and it's a win-win!
Jewelry repairs may not be the best 'DIY' projects, and you may end up adding to the damage. While you can handle minor adjustments, like clasp replacements, by yourself, it's best to leave it to the experts if you are unsure of how to fix it.
Woodard's Diamonds & Design specializes in jewelry designing, repairs, and sales. Our experts will do their best to ensure that you receive your jewelry back in pristine shape. Contact us now to learn more about our in-house jewelers or get more information on our services.