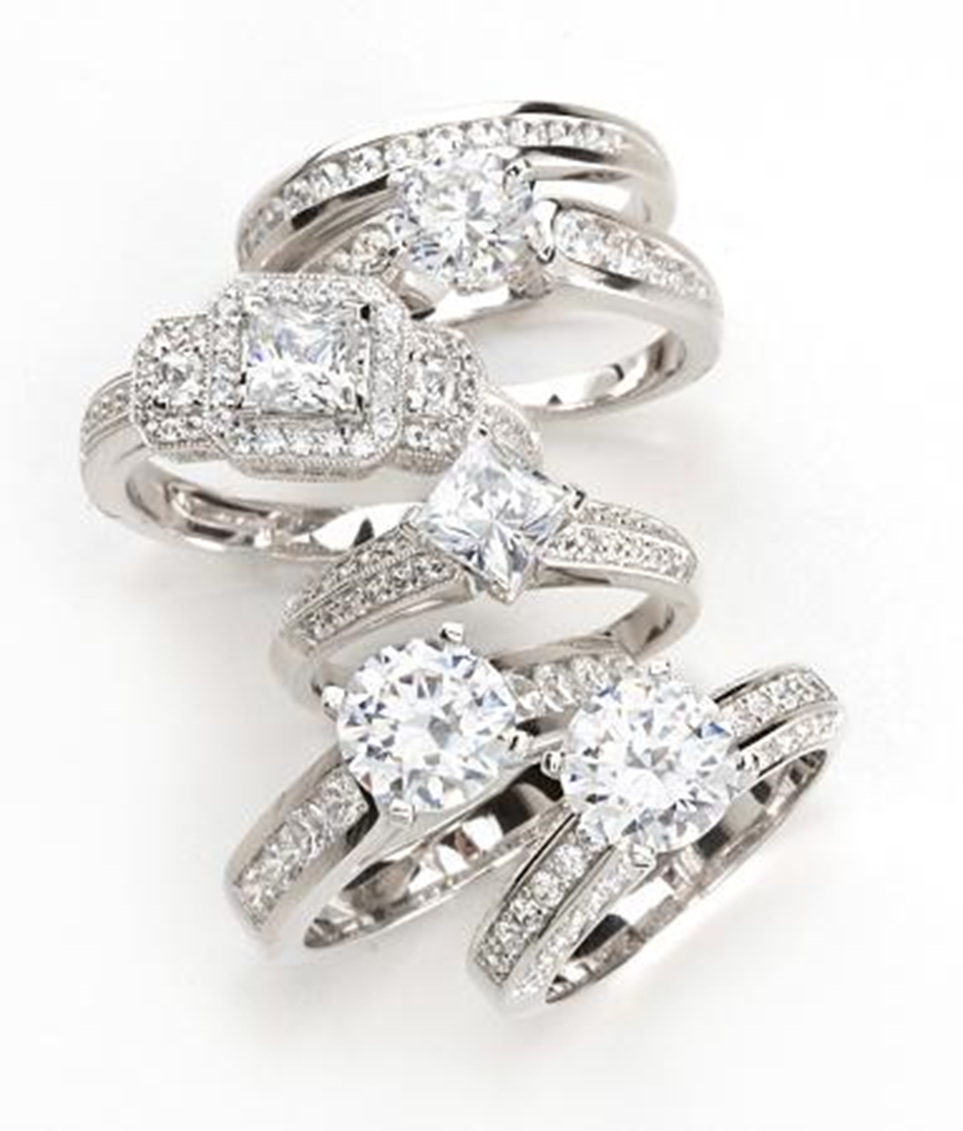 For many couples, daydreaming about the ideal engagement ring can be quite common as the time to pop the question is just around the corner. Although the four C's (carat, color, clarity, and cut) are still important considerations, there are unlimited design options nowadays. Picking a ring that is authentic, personalized, symbolic of your relationship, and ageless all at the same time is a tough task. For that reason, we have put together a list of the best engagement rings trends in 2022.
Yellow Gold Engagement Rings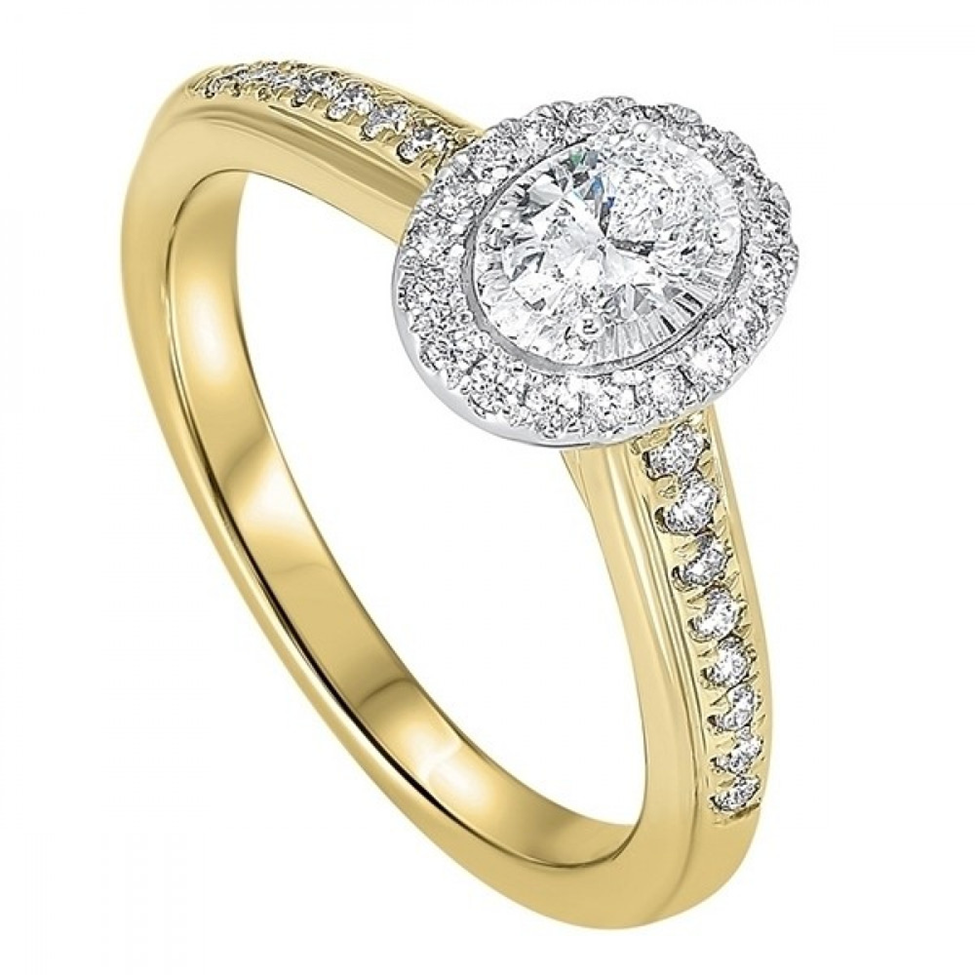 When it comes to engagement rings, white gold and silver will always be popular metal choices, but yellow gold is likely to be even more popular in 2022 than it has been in recent years. Yellow gold jewelry, which was once associated with retro styles from the 1980s and 1990s, has resurfaced as a fashionable classic in ready-to-wear fashion.
What are the advantages of wearing a yellow gold engagement ring? This metal is generally flattering on a wide range of skin tones, and it's simple to customize if needed. Use thin bands and delicate settings for the most modern style, and search for yellow gold rings with rich, honey-colored undertones.
Hidden Halo Engagement Rings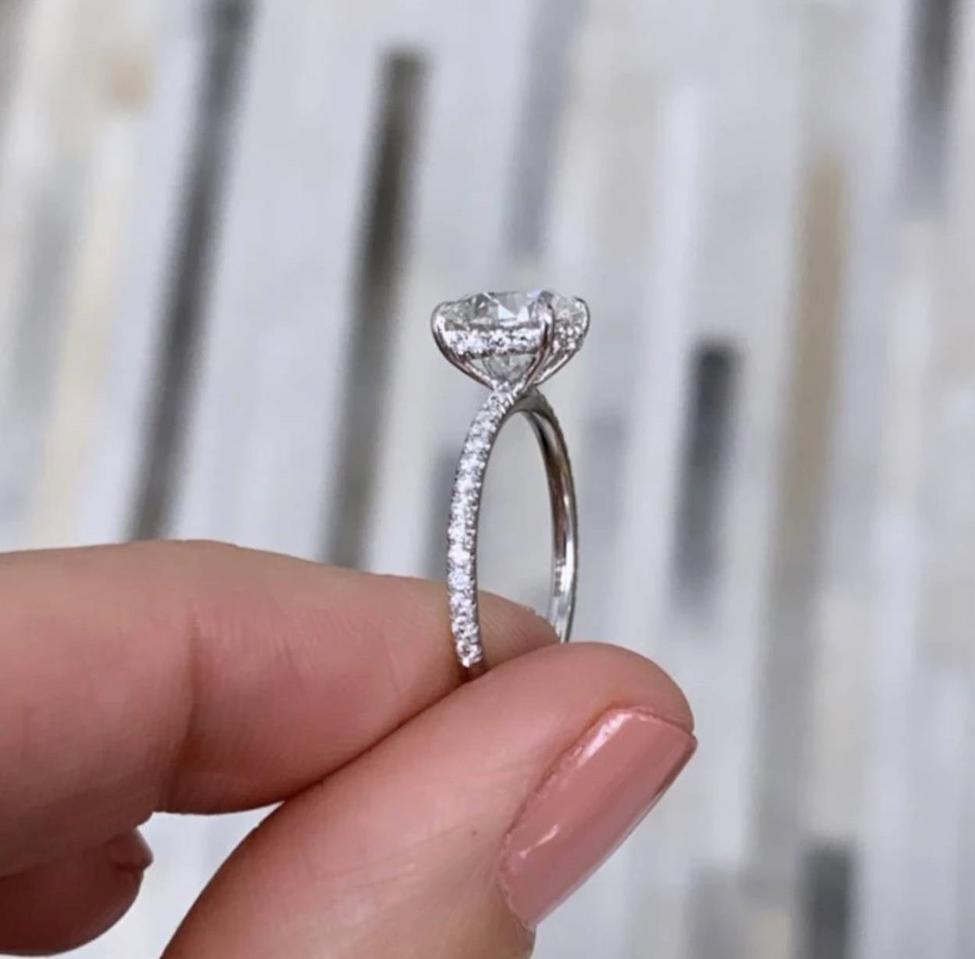 Halo rings have been popular for years now, and lately hidden halos add a new twist to the classic halo design. A hidden halo is a line of diamonds subtly placed just underneath the center stone so the sparkle can be admired from all angles. Engagement rings are all about the details, and this extra special detail will certainly be memorable.
Halo rings are also becoming more trendy. Because of the encrusted pattern, the center diamond appears to be larger than it is in typical engagement rings. Couples are likely to take this illusion effect a step further by using more unique shapes. Colored gemstones or additional ring detailing can also be used to offer a personal touch.
Vintage Engagement Rings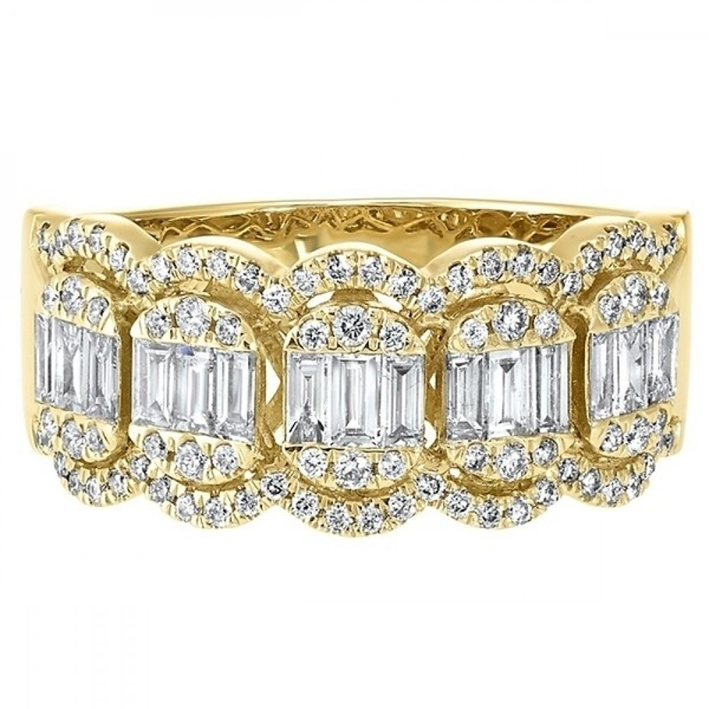 A vintage engagement ring combines traditional workmanship with the romance and glitz of older times. Vintage engagement rings are all about that timeless elegance, with everything from delicate milgrain and filigree design to diamond clusters and nature-inspired patterns.
Solitaire Engagement Rings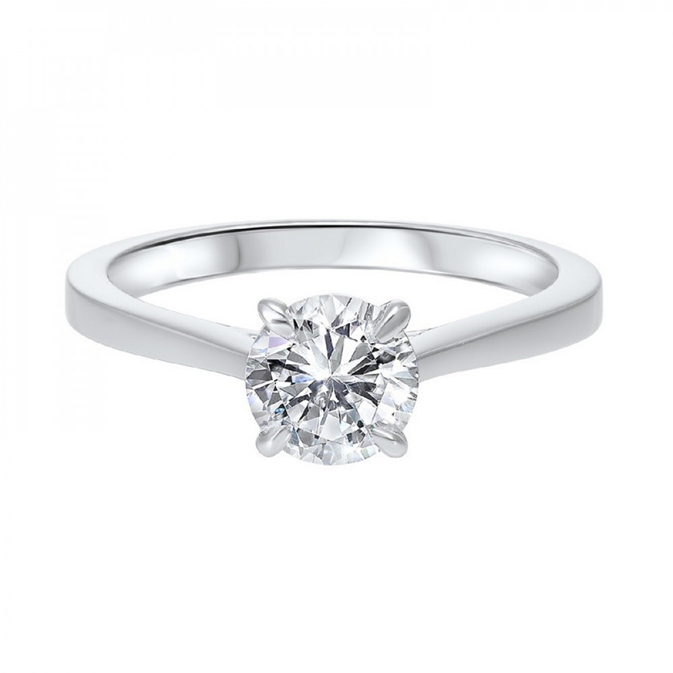 Classic and feel good without any fuss, this jewelry icon has been around since the 19th century. Solitaires have remained a popular choice for brides all over the world for many years. Solitaire engagement rings, like Chanel suits, will never go out of style, whether they're set on a knife edge or in a bezel.
Oval Engagement Rings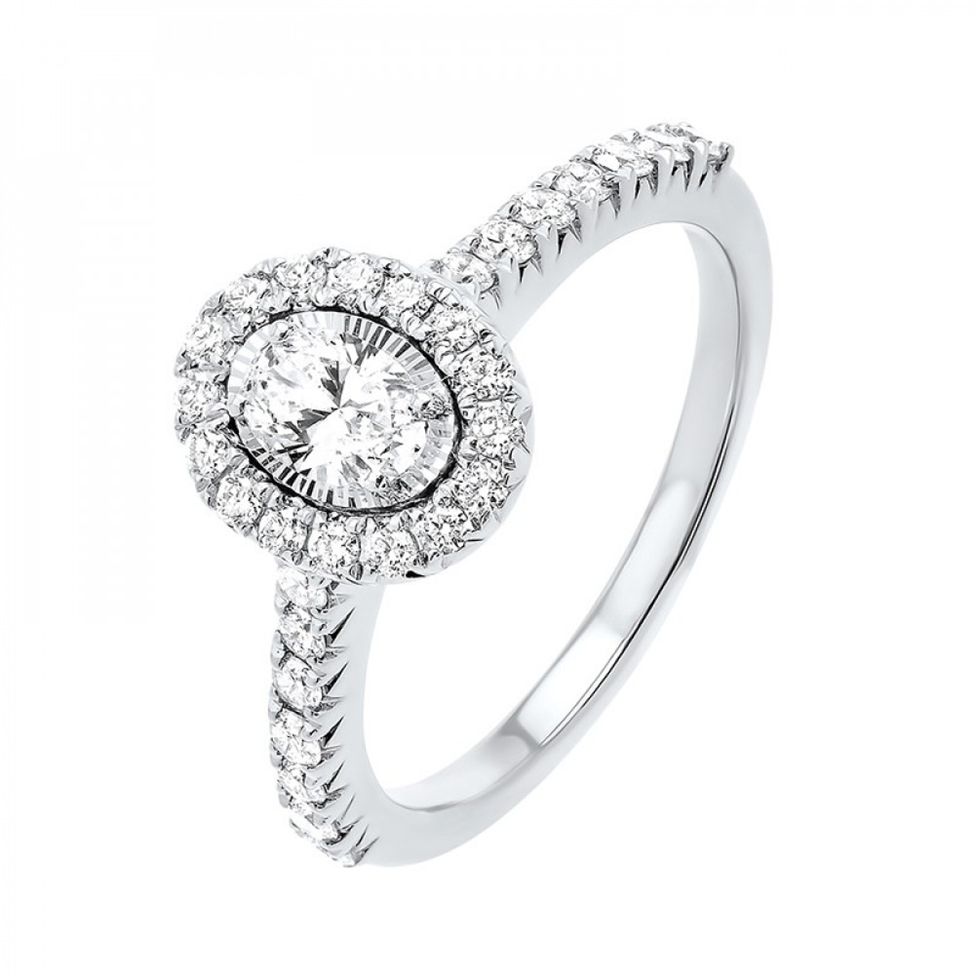 The oval cut of a diamond has the largest surface area per carat compared to its round counterpart. Oval diamonds are becoming increasingly popular in a variety of settings due to their extended shape and appealing look. In contrast to trendier shapes like pears and marquises, ovals can feel feminine and fresh.
Black Diamonds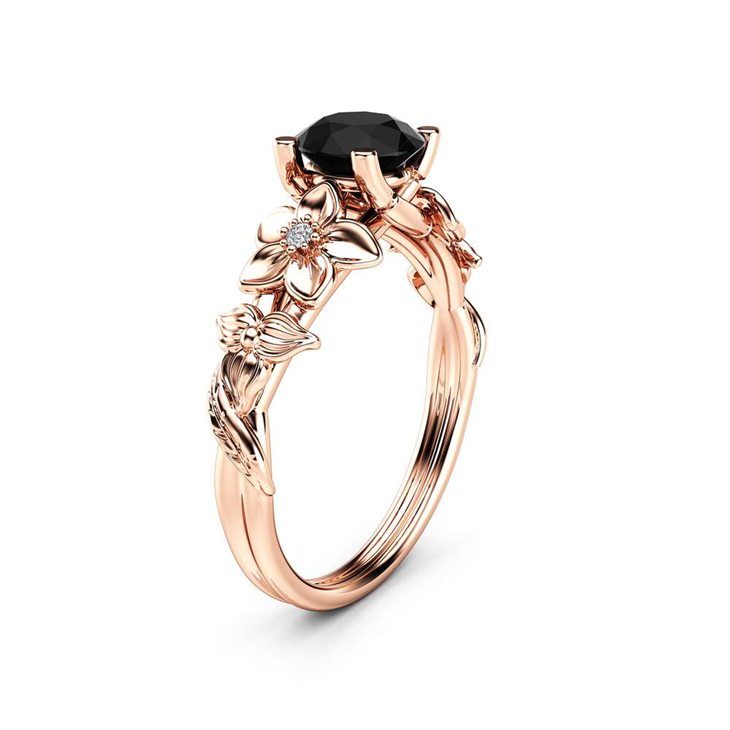 [Image from: https://www.brides.com/gallery/black-engagement-rings]
A black diamond ring is a unique style that is off the beaten track. They're becoming more popular, and by 2022, they're projected to be the next biggest thing. There are rough cuts and polished, faceted black diamonds available, so there's something for everyone!
At Woodard's Diamonds & Design, we are dedicated to not only showcasing the finest diamonds and the most up-to-date engagement ring trends but also assisting you in finding the perfect ring for your special someone. Contact us or visit us in-store today!